Door hanger template is what you want for easy online customizability and edited by anyone? Yes! We are here to help. Get ideas for a successful door-hanger marketing campaign.
We publish free online door hanger templates, so you check the quality of our door hanger design, and size, and how to edit them online. However, our main focus is to help you with a premium Canva door hanger design that is custom-designed keeping specific business marketing in mind.
You don't need to hire a designer if you use our door hanger templates. Our examples and Canva templates are online and easy to edit.
1. Auto Detailing Template with Pricing Table
On this door hanger, the first part uses an eye-catching image with the service name. The back part shows some price tables and an additional service list.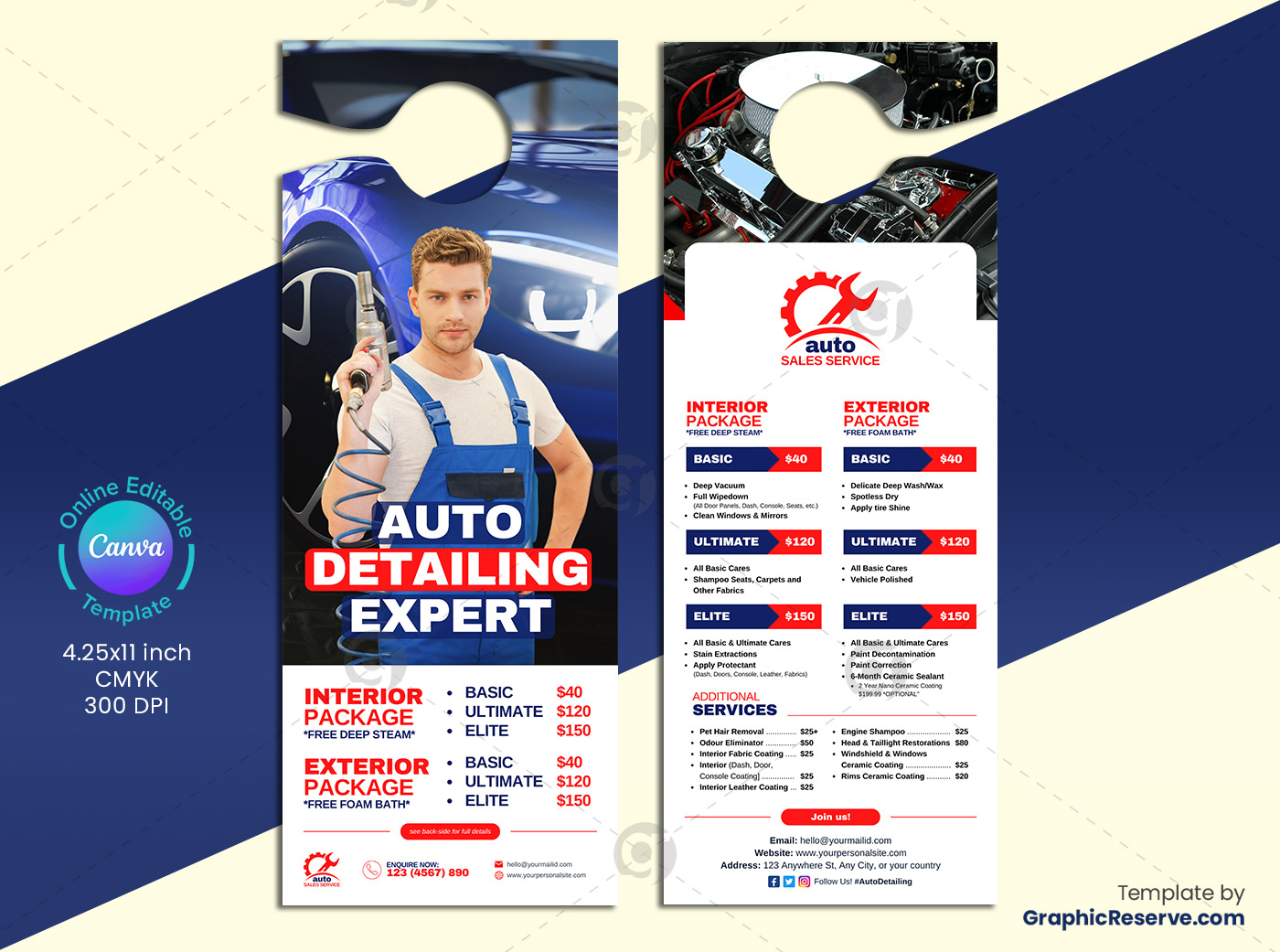 2. Pressure Washing Template with Instant Quote
The unique feature of having an Instant Quote on the door hanger allows customers to get an estimate for the pressure washing job even before scheduling an appointment.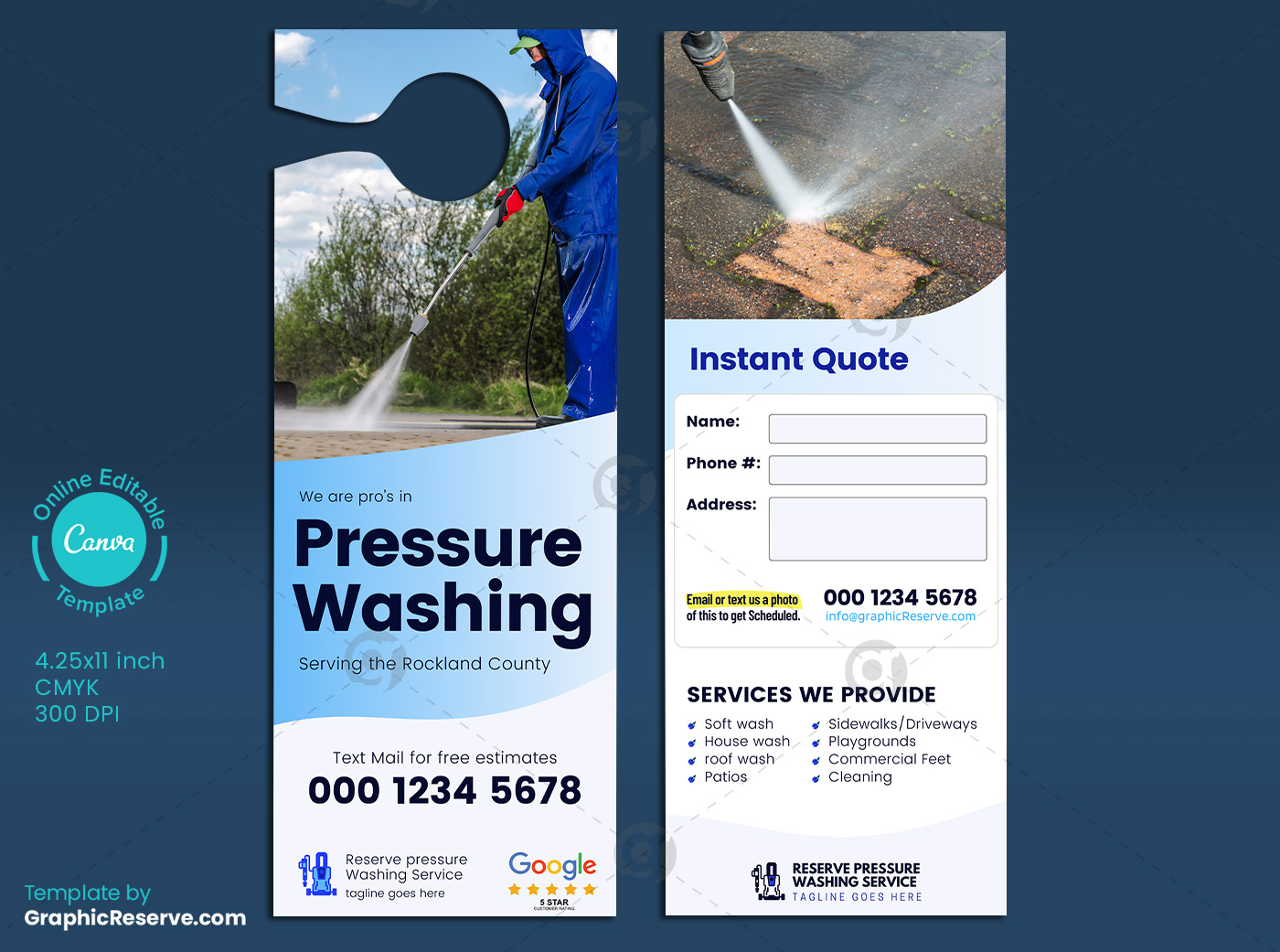 3. Soft Washing Door Hanger with Coupon Code
"The door hanger's color is of standard quality. The first part has a 5-star rating on Google and Yelp. The back part contains a special offer for services with two coupon codes, and also has a service category."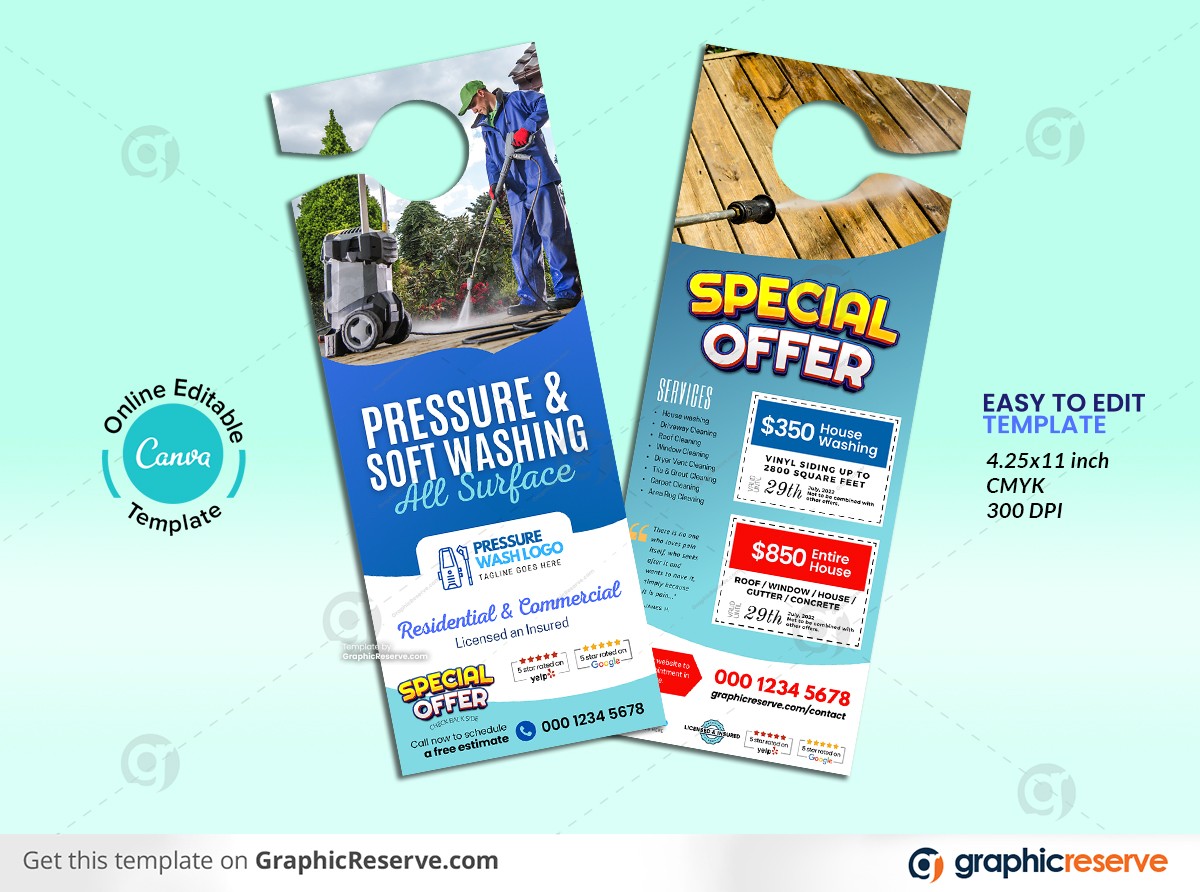 4. Elder Care Door Hanger Canva Layout Model
Whether you are a family member or a professional caregiver, this door hanger will be a valuable tool in maintaining effective and efficient communication.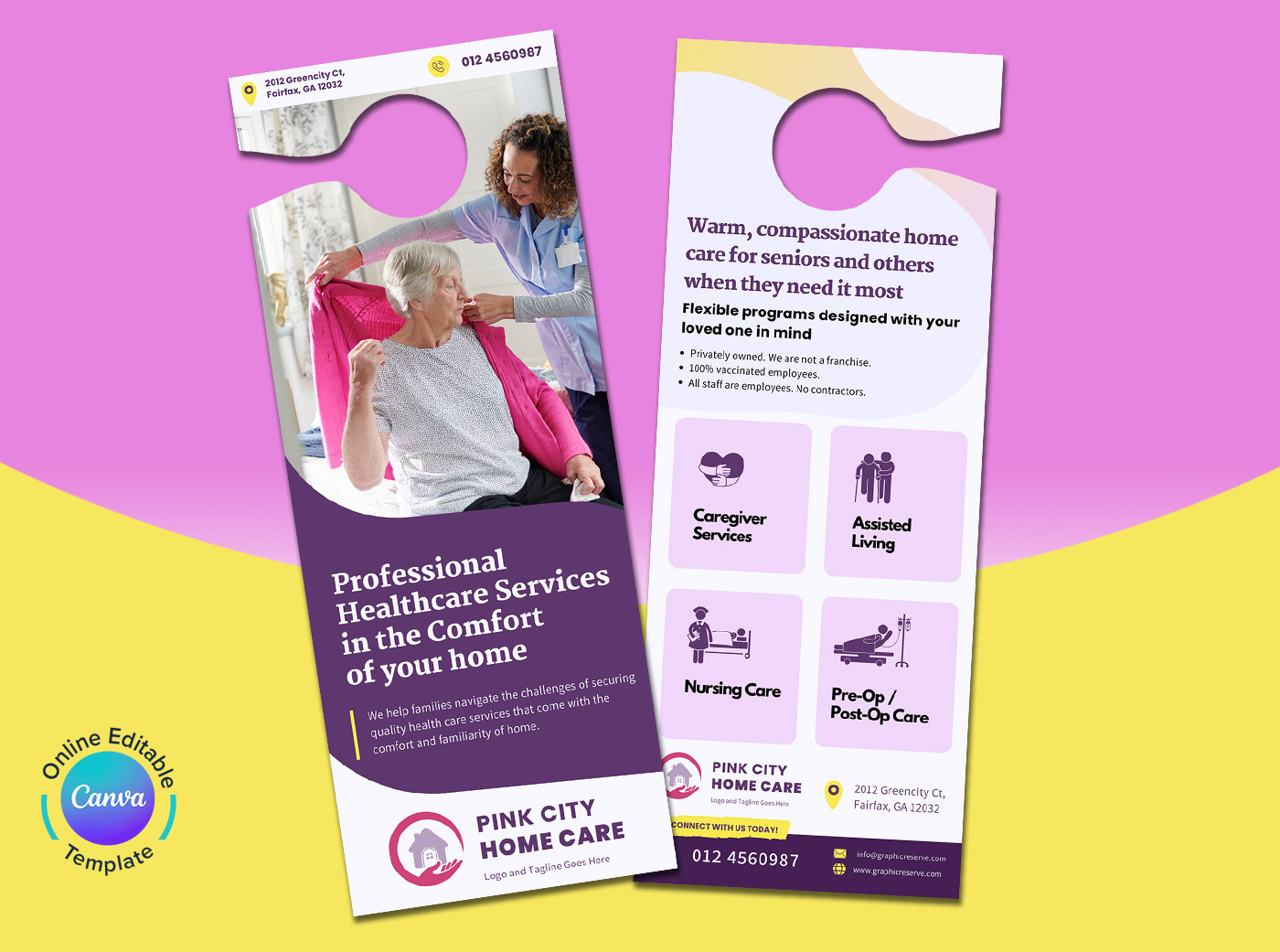 5. Creative Door Hanger Design for Insurance Company
Great door hanger design for insurance companies, covering cars, health, and home services visually through creative images. No need for words – the picture explains it all!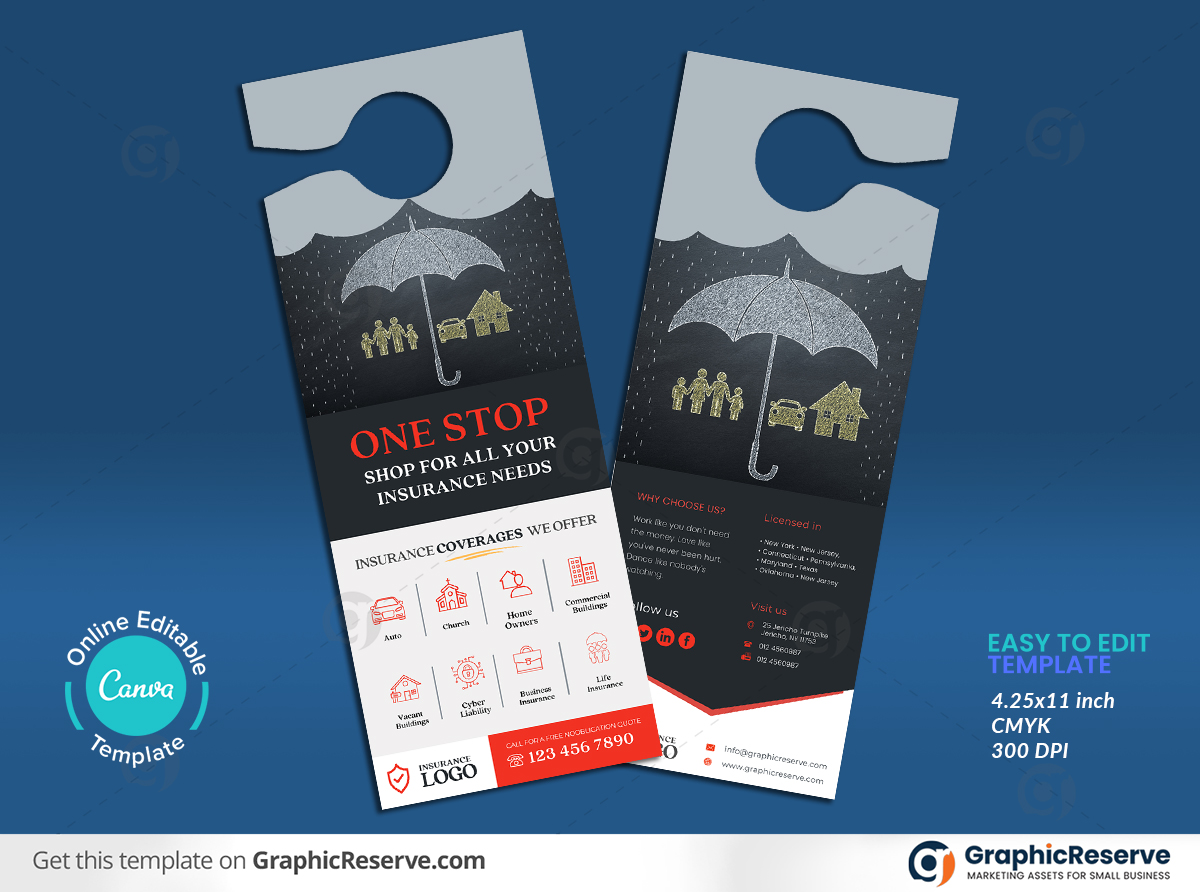 6. Dark Style Door Hanger with Discount offer and Service List
Creative door hanger for car wash business with a special offer for customers. Water splash of the car on the front side and list of services on the back side with images and explanation.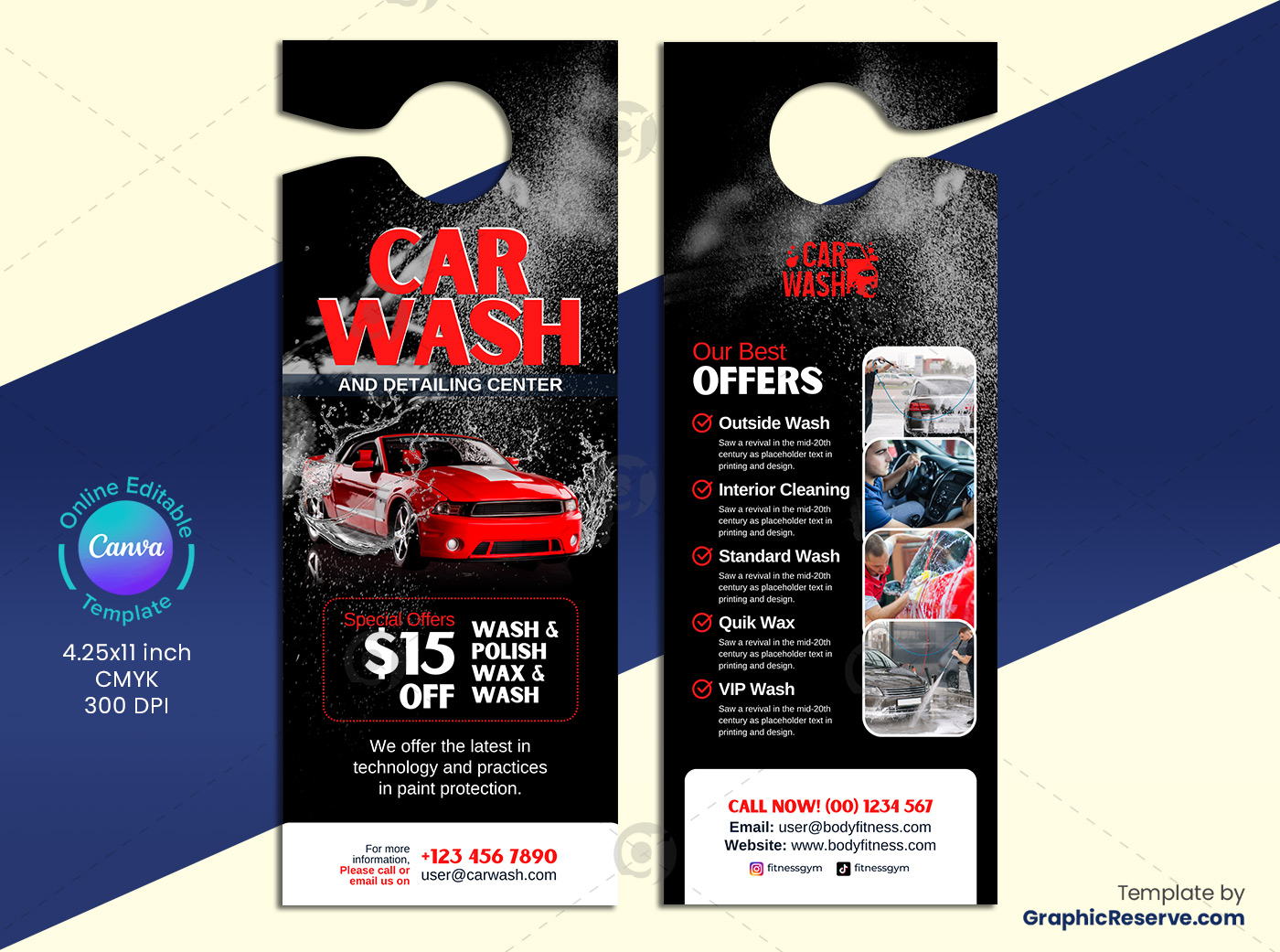 7. Bold Door Hanger Design with Pricing Table
Bold and minimal design with pricing table and coupon. Gym fitness door hanger template customizable for local businesses. Easy editable Canva template. List of packages on back with images.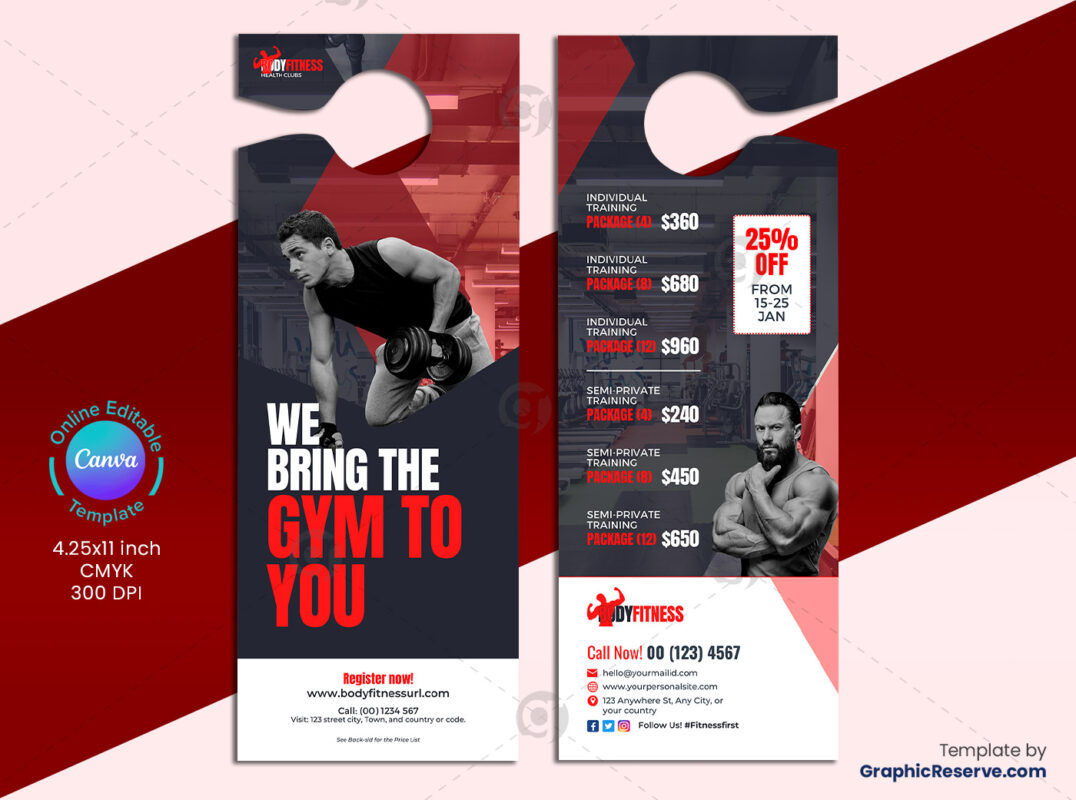 "I hope you found this content useful. We are a team of designers and marketers working with small businesses to bring them growth online and offline. Contact the Graphic Reserve team for any kind of small business marketing materials."