The pharmacy postcard samples shown below are done by our Creative Clan Team. Modern pharmacy sample postcards and EDDM were specially for specific customers. Our Creative Clan Team has done a bunch of drugstore marketing postcards and EDDm. We have a great team of Marketing tool designers. We provide up Upto 10 design options from different team members in 24 hours. we provide unlimited revisions on any design project. We deliver one final file in a print-ready format. There is no extra charge for revisions. Hire Us!
1. Pharmacy EDDM postal mailer design offering free custom Blister Packs
Our mailer design is customizable to fit your personal style and medical preferences. The Blister Packs we offer are specially designed to make your prescription medication regimen easy and consistent.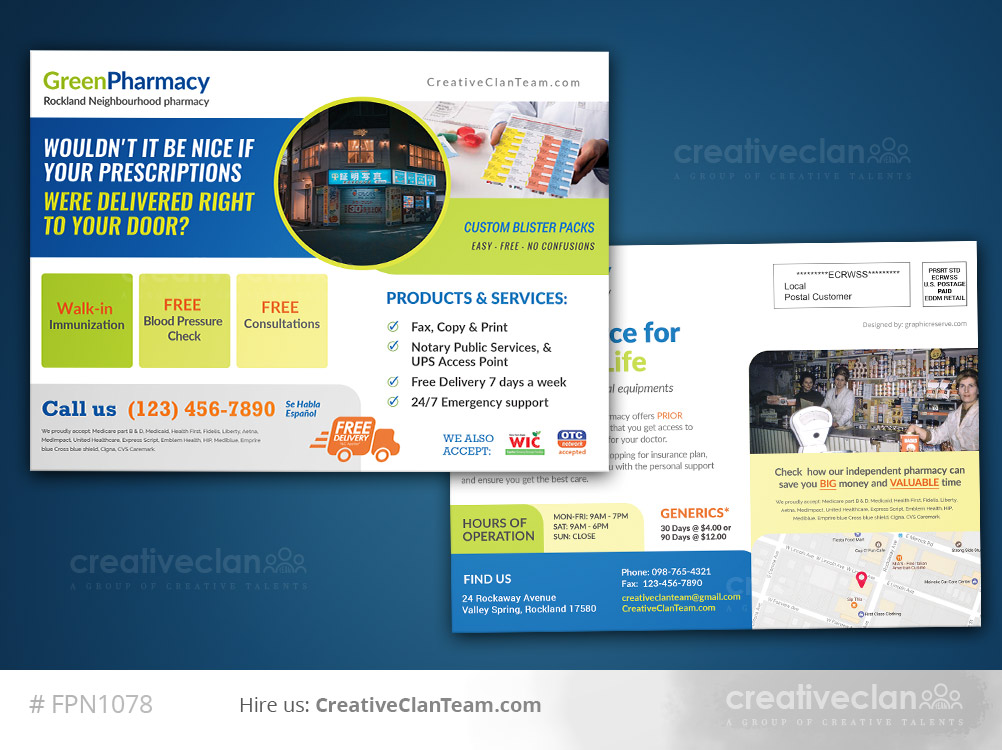 ---
2. Pharmacy Opening Announcement EDDM Mailer Design Template
This postcard is good for telling people about your new pharmacy. You can send it to lots of people by using your business's ZIP code. You can also send it to specific areas near your business. And it's okay to send it through the mail because it follows the postal service's rules.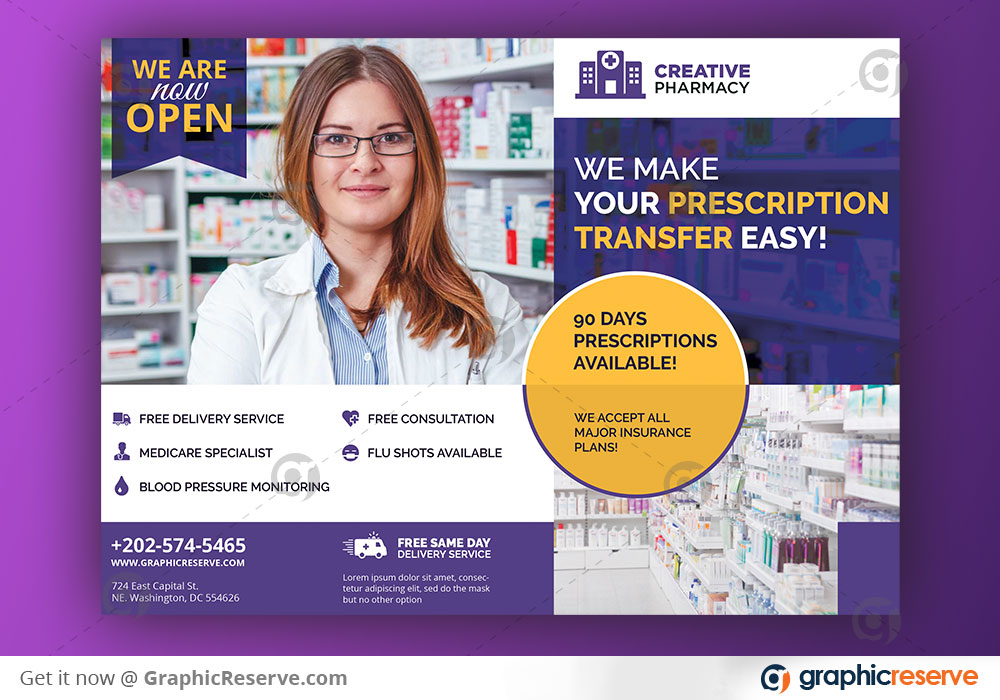 ---
3. Pharmacy Direct Mail Design Example
This is USPS compliant Every Door Direct Mail EDDM Postcard for pharmacy business promotion. It's a custom-made design temple. It's almost ready to print!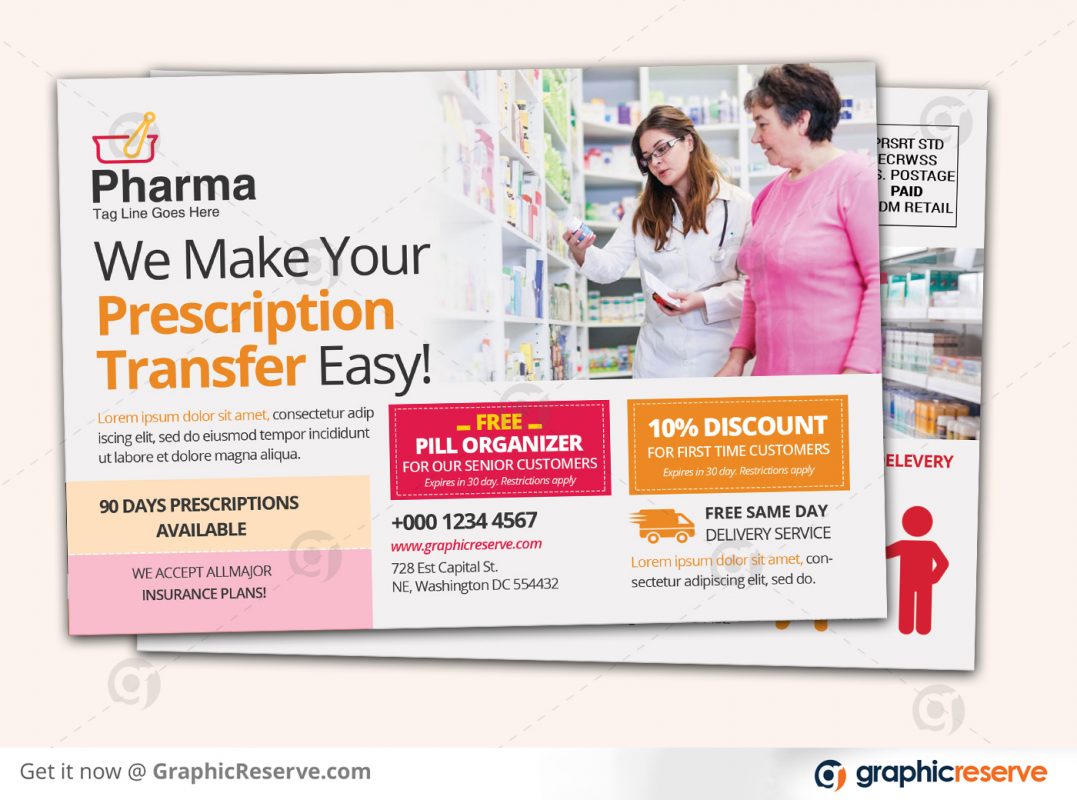 ---
4. PHARMACY DIRECT MAIL EDDM Advertisement
Medical service is offering a discount through a promotional postcard that can be used for any type of medical service promotion. The postcard is also compliant with USPS EDDM marketing regulations for advertising pharmacy and medical services.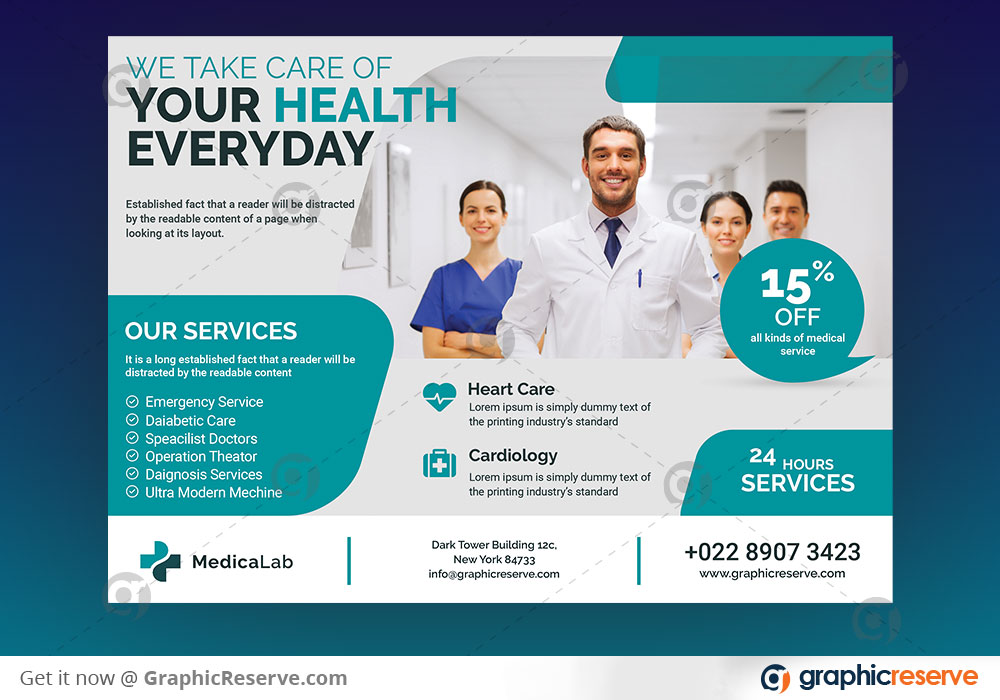 ---
5. Medical Equipment Promotional Mailer EDDM Design
The card can use for a store that sells medicine and medical supplies. You can use it to tell customers about discounts or new prices of equipment.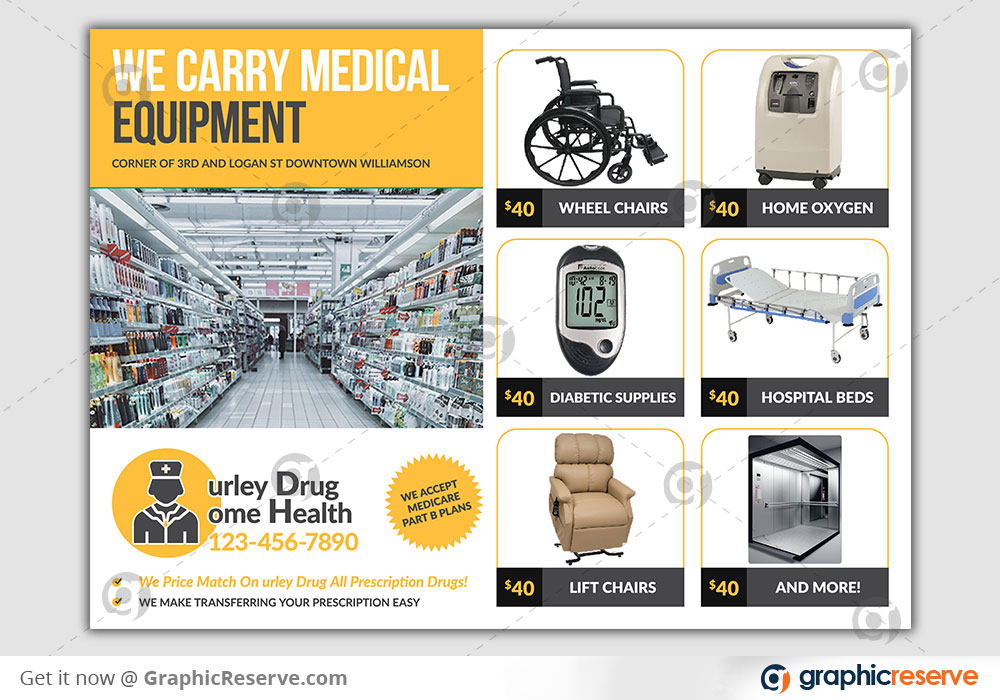 ---
6. New Pharmacy in Town EDDM Postcard Template Download
This pharmacy advertisement can be used when you open your new medicine in a new city or neighborhood.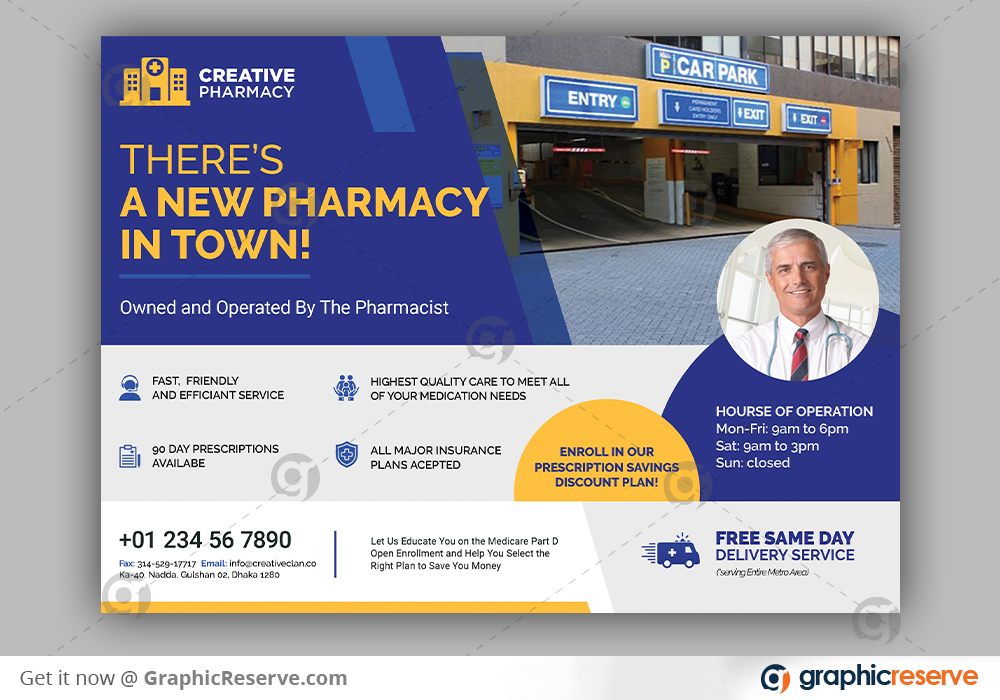 ---
7. NOW OPEN PHARMACY EDDM POSTCARD
Now opens pharmacy postcard design sample. The postcard is USPS-compliant EDDM standard layout.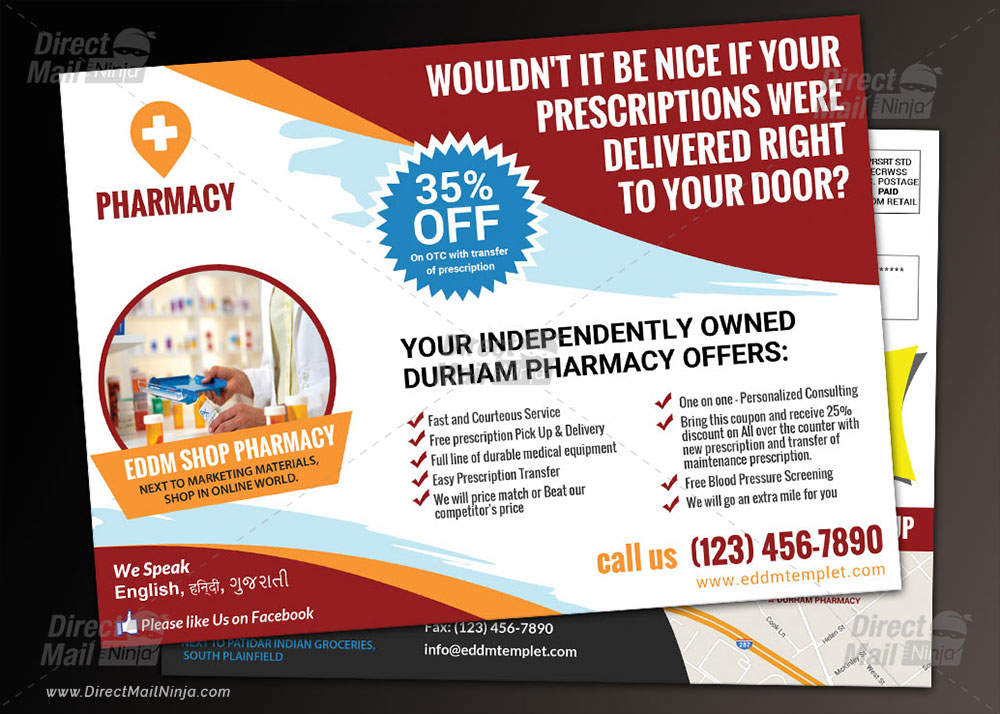 Pharmacy Direct Mail And EDDM Print Sizes
Our direct mail EDDM / postcards come in different sizes:
Sizes for Postcard to send in the mailing list.
Standard 4" x 6"
Large 6" x 9"
Jumbo 6" x 11"
Flyer 8.5" x 11" (can be foldable design)
Sizes to send as EDDM
Standard 9×6.5
Large: 11×6 inch
or any size with a minimum height or width of 9 inches
Thank you for your interest in the pharmacy mailer. Our design team created this mailer specifically for our valued clients. We understand the importance of effective marketing and are happy to offer this design as a template for others to use as well. Please note that the downloadable templates are sold without the stock photos used in the original design.