Political Campaign Every Door Direct Mail EDDM Postcard design.
Political EDDM postcards are an effective way to get your point across and gain real conversions whether through the mail or a more personal approach. EDDM postcard is the best choice because you can send it to all the mailboxes on a selected ZIP code area.
Political EDDM Postcards deliver your message straight to your supporters. We are the creative clan team, we provide all kinds of design and development for all kinds of promotional materials.
EDDM is a special service of USPS.
This EDDM postcard example is 2 coupon code and its a 9×6.5 inch USPS compliant standard EDDM Design.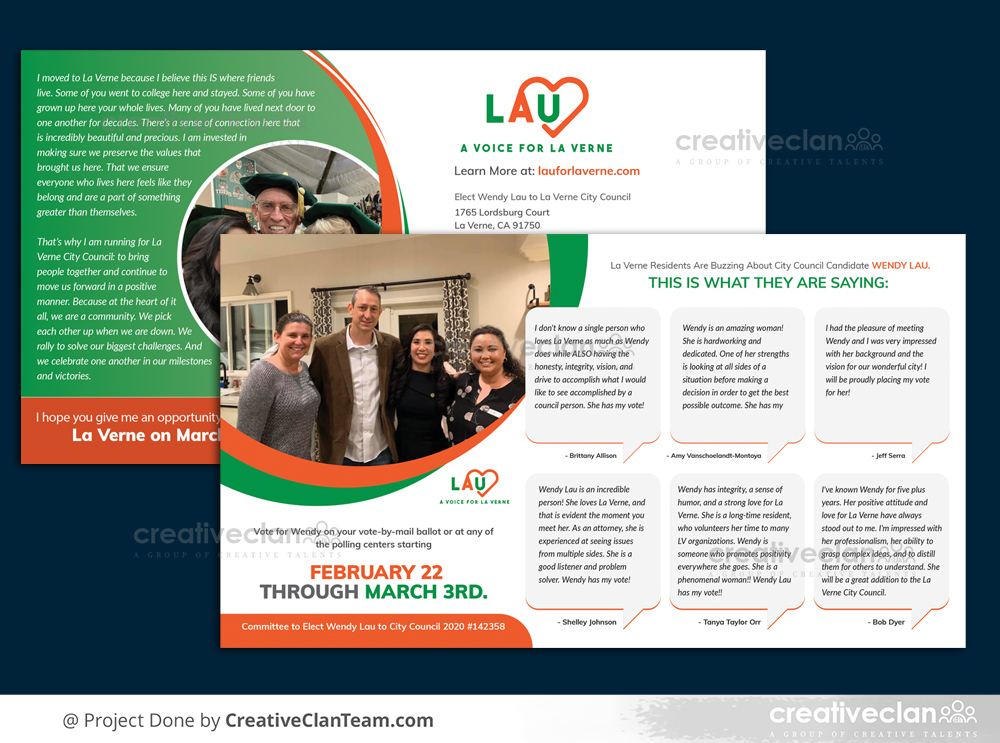 political postcard, political and postcard design example. Political postcard example. Political postcard with public testimonials.