The Political EDDM Mailer postcard is one of the best tools for an election campaign. You can deliver your message directly to every door. Using USPS Every Door Direct Mail (EDDM) for this purpose is the best option. You will not need any address list. All you have to do is select USPS routes in your election area through the ZIP code. Every voter in your area can receive your message, without any hassle!
How do we know about the Political EDDM Postcard's Effectiveness?
I and my Team are working in this industry for many days now. We especially do any kind of promotional material including Design, Website development, and Digital marketing.
We are best at Designing Every Door by Direct Mail. We have worked with more than 500 business owners, Entrepreneurs, Leaders, and marketers to design their EDDM Designs. We asked them the results and almost all of them were happy with their EDDM Campaigns.
Below I listed some of the Political Mail Designs that we did for our Clients.
Hire us for our next Political Postcard Design.
Designers can get ideas from the political postcards and EDDM designs below. These designs follow USPS rules and many are 11×6 inches.
1. Vote Wendy Lau Every Door Direct Mail EDDM Postcard Design
Abu Rayhan Xihad, a member of SME Launchpad, made a political postcard for La Verne's campaign. If you're a graphic designer, you can use it for inspiration. The postcard has "VOTE", the candidate's name, and statements on the front. On the back, the candidate shares her goals for changing society.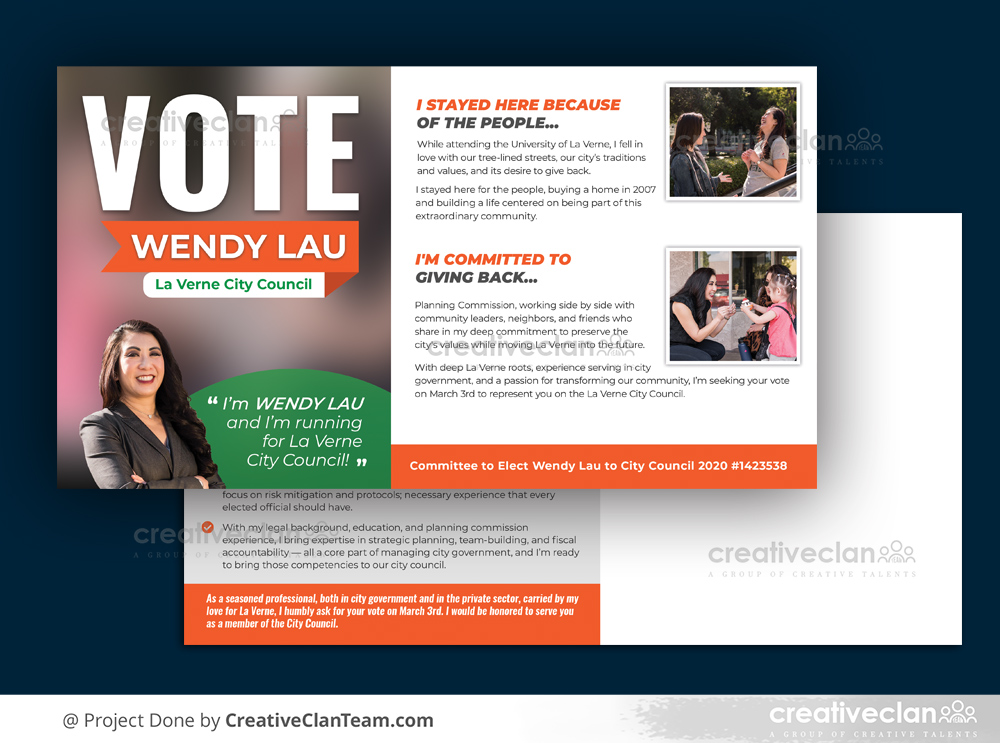 ---
2. Political Mail – EDDM Postcard Design for Political Campaigns
We made a postcard for Vanessa Tyson running for CA State Assembly District 57. Its front has good reviews from voters and election dates, the back has Vanessa's details and photos. Mosharf Hossen from SME Daddy helped make it. If you're a designer, you might like it.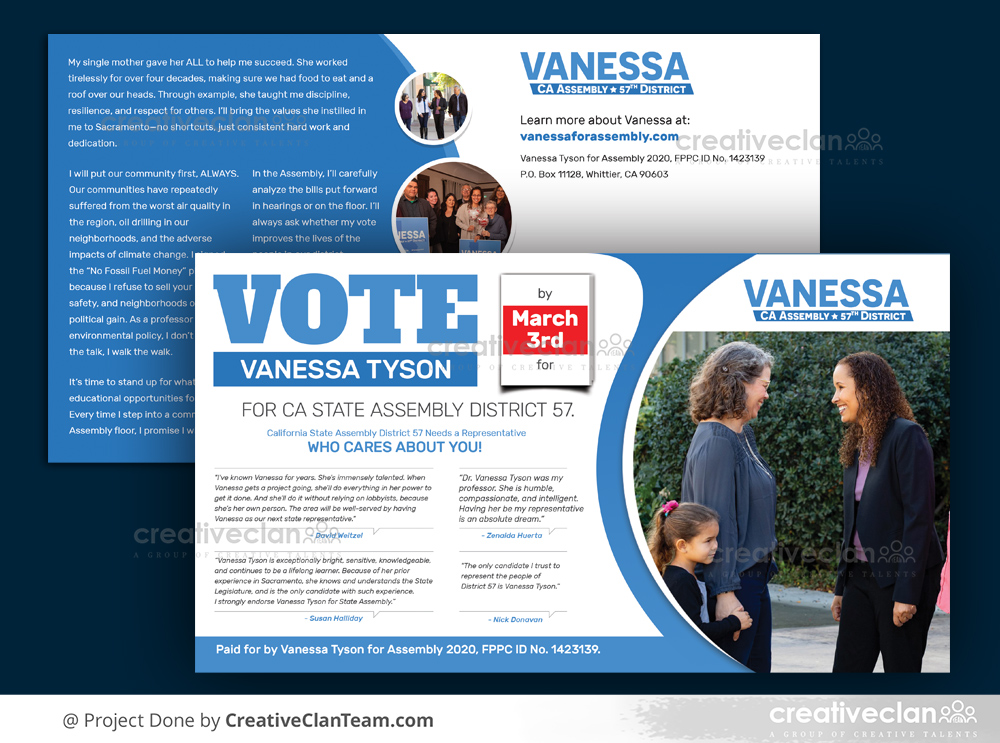 ---
3. Political Every Door Direct Mail EDDM Postcard with Testimonials
"Mosharf Hossen from Creative Clan made a postcard for La Verne's election campaign. If you are a graphic designer, you can use it for inspiration. The front of the postcard has six comments from voters and the back summarizes La Verne's background."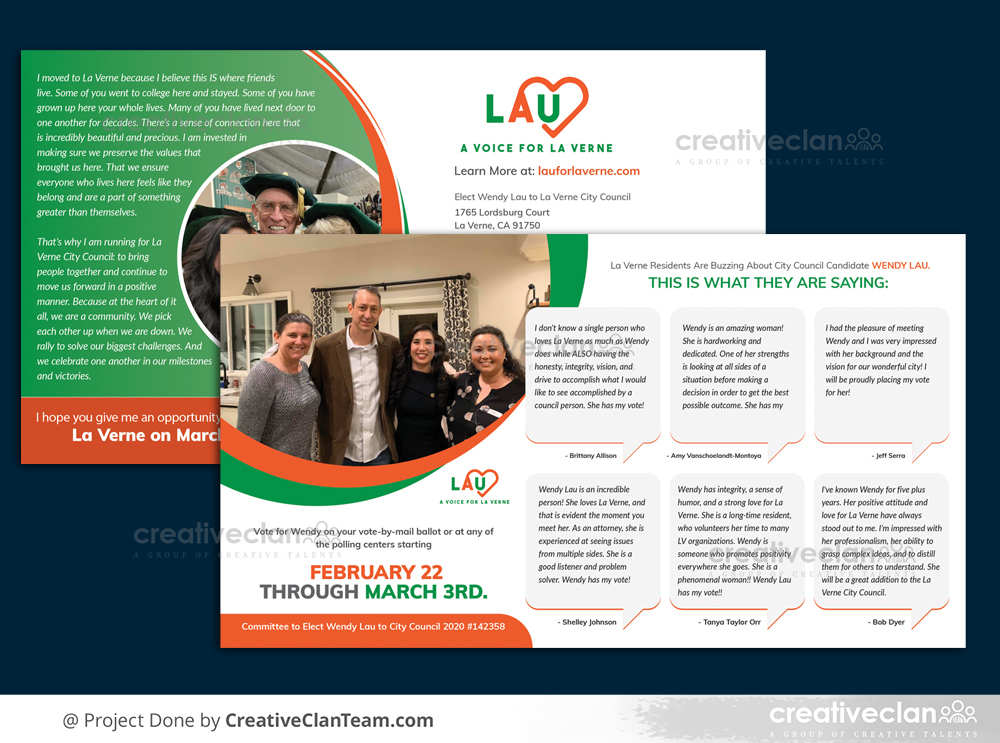 ---
4. Election Campaign Political Eddm Postcard
Political Mailer to Voter eddm Postcard Design Template is perfectly designed for Election campaigns, political movements, political events, and much more. You can also use this template for various advertising purposes. Easily Editable for easy understanding.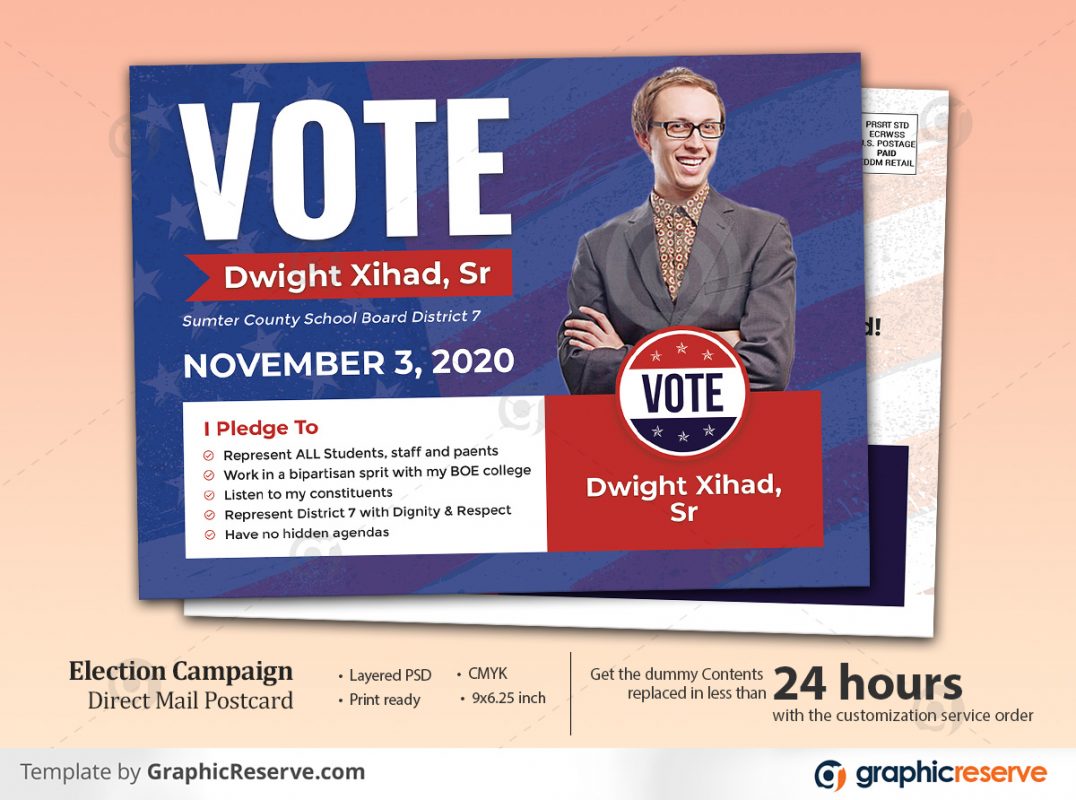 ---
5. Political Campaign Election Postcard Template
The Postal Service made a new postcard design to help with voting. You can use it for different voting times, and it's easy to use. You can make your event look nice by using this design. You can easily download it now and save money!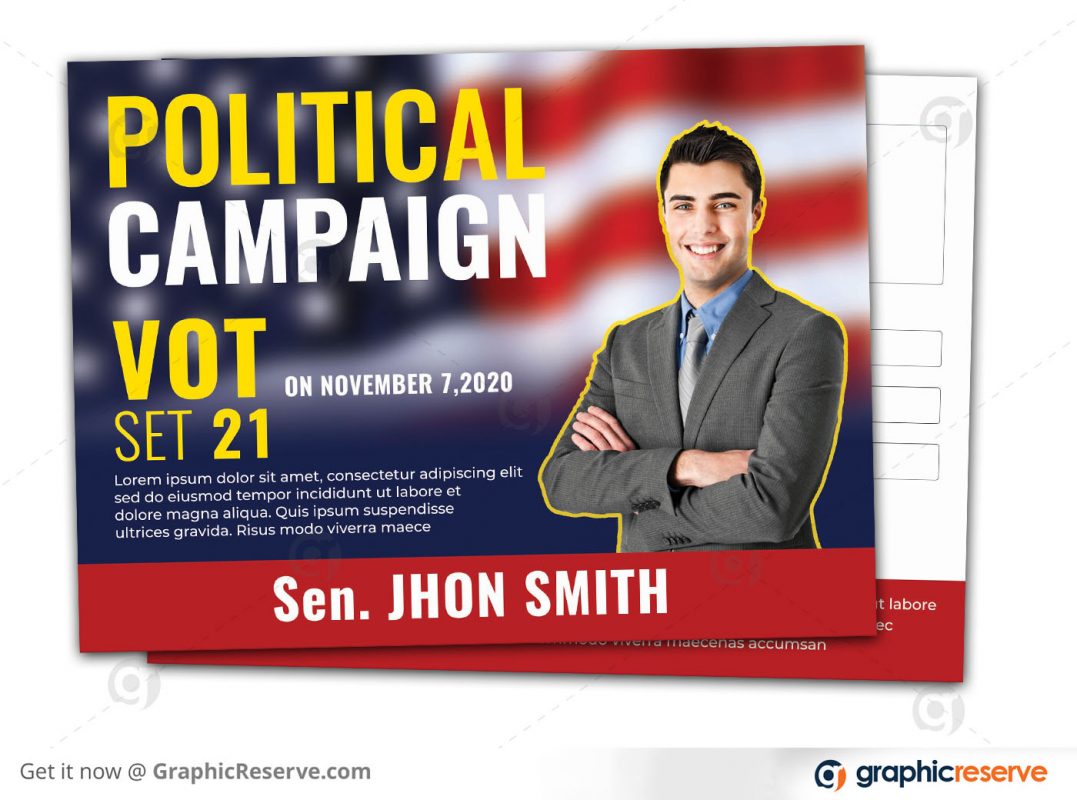 ---
6. Election Campaign Political Postcard Design Template
"The election campaign political mailer design template is perfectly crafted for voter campaigns, political attacks, and more."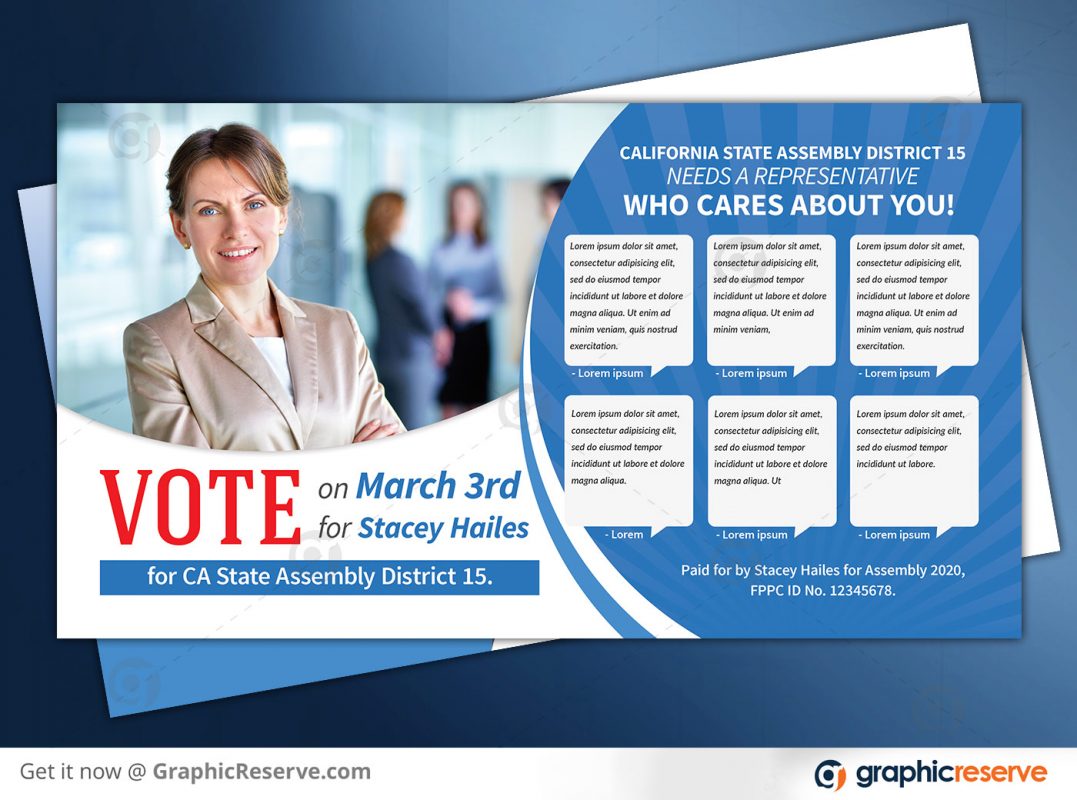 ---
7. Election Campaign Political Postcard Design Template
The vertical vote day promotional design is designed by Mosharraf Hossain. It's an ideal postcard for the Election campaign. In which you can describe the political approach in detail.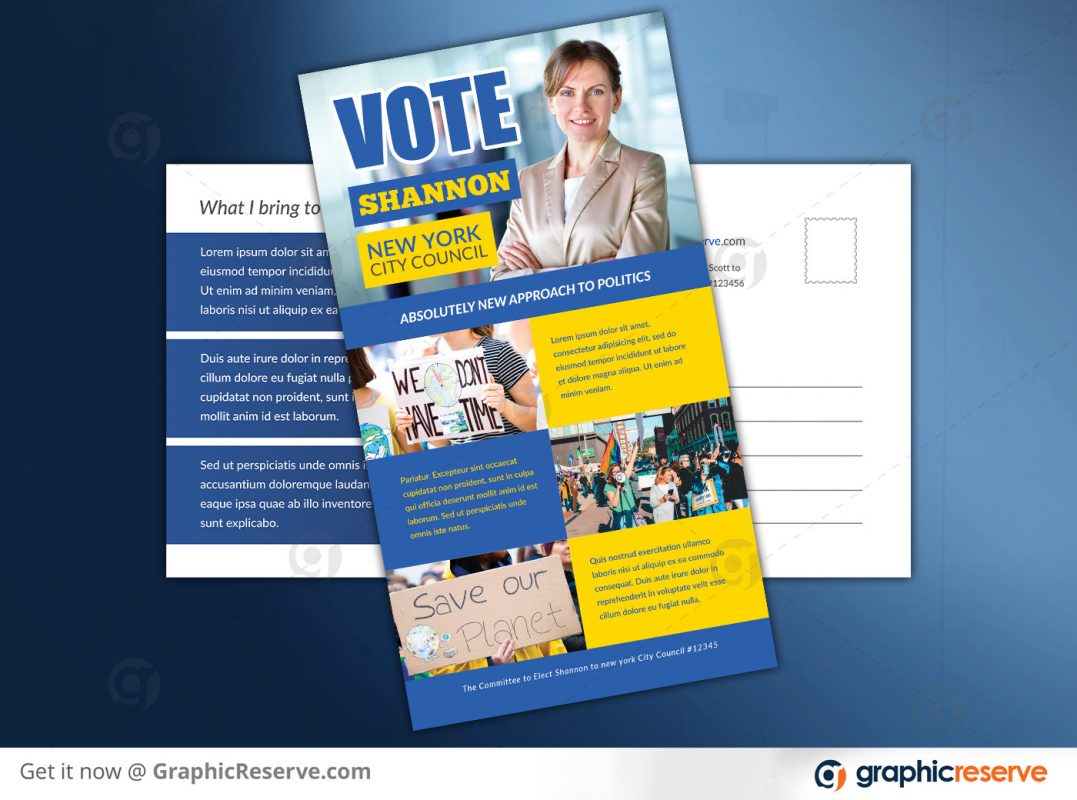 8. Election Campaign Postcard Example
Here is a free postcard for election campaigns that you can use to get ideas. It has a simple design and lets you show a picture of your outdoor campaign.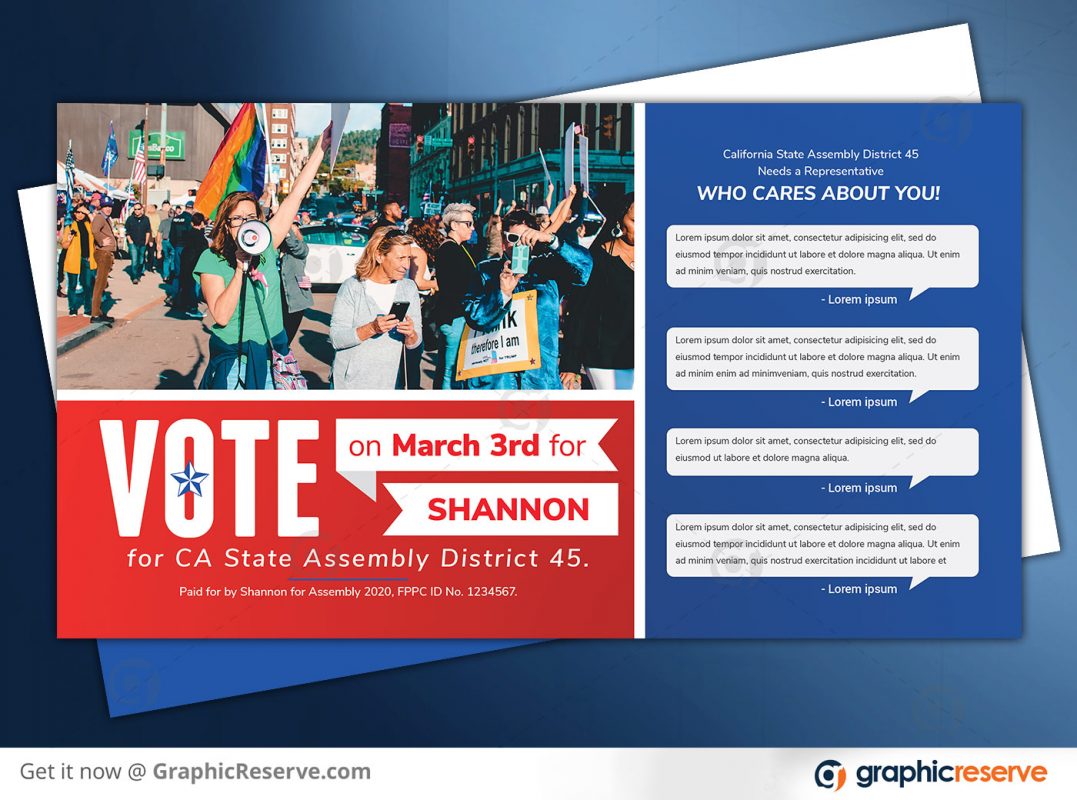 9. Political Design Sample and Download
This postal card is for election campaigns. The design is simple and shows an outdoor photo. You can download it for inspiration.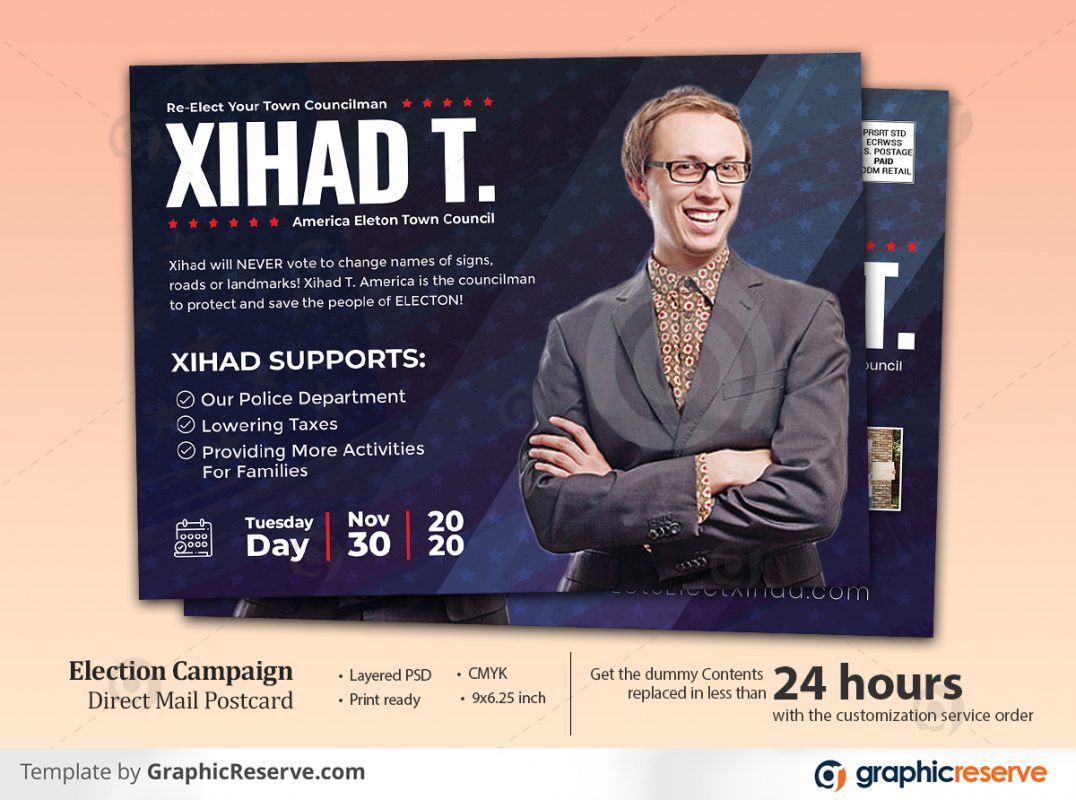 10. Political Postal card Design Example
Here's an example of a political postcard design. This postal card measures 11×6 inches and can be used as both a regular voter mailer and EDDM. It features a clean layout with enough space to accommodate a lot of content, allowing the candidate to put forward a detailed bio and agenda. The candidate can also share their professional and educational background, offering voters a better understanding of their qualifications.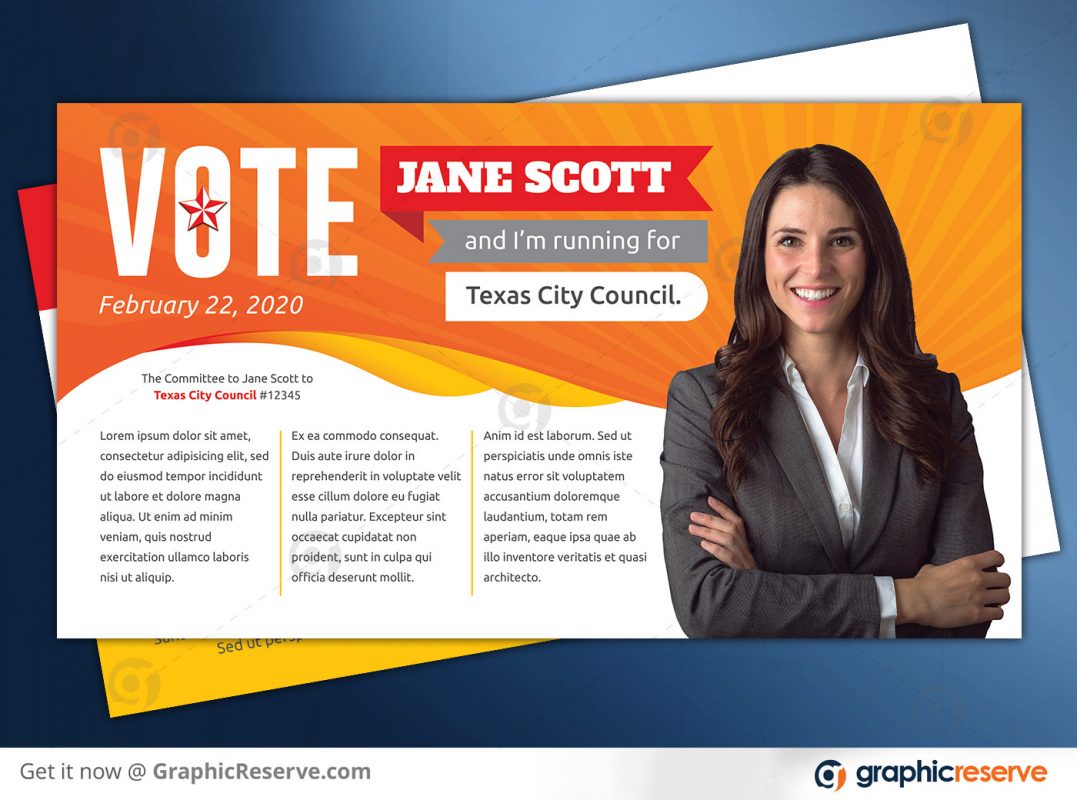 Other Related Posts